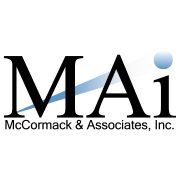 When we go to our family doctor, it is usually because we are sick; something is wrong and it needs to be fixed.   Sometimes we just need a check-up; maintenance to keep from becoming sick.  Our family doctor listens while we explain our symptoms, diagnoses our symptoms, and provides us with a remedy to follow.   Our family doctor is an important partner in helping us maintain good health.
Like our family doctor, MAi listens to your problems and identifies a plan to assist you in attaining a solution to your problems.   Like our family doctor's office, we have a specialized team, with "real life" banking experience.  Our specialized team is able to relate to your day to day challenges with staff, customers, regulatory compliance, and examiners because we have walked in your shoes.   When you come to MAi for a solution or for a check-up, you gain a whole company that becomes a part of your banking team and works alongside you with the same objective; maintaining your banking health.
So let's break down the process:
The first step is to understand all of the symptoms in order to make an informed diagnosis. We pride ourselves in not just hearing, but truly listening to your problems.  We ask probing questions to ensure we understand the problems.
The second step is to diagnose the symptoms and develop a remedy. Symptoms may need specialized attention and we have knowledgeable staff with the skills to walk with you, as part of your team, through the process.
The third step is to implement the remedy.  We will develop a plan that will assist in accomplishing the bank's objectives: good banking health.  We pride ourselves in being a part of your team, not just working for your bank, in accomplishing this goal.  We celebrate your success!
Services
MAi provides lending compliance, operations compliance, internal control reviews, loan review, budgeting, consulting, risk management, director's examinations, strategic planning, management studies, staff training, and compliance policies.  MAi provides a Client Access Portal for secure document transfer and an Auditor on Call for compliance questions that arise.  MAi is 100% electronic.
MAi is local and available to banks across Oklahoma and surrounding states.  MAi has staff located in many areas of Oklahoma, with banking experience that helps them relate to your core processes and daily banking challenges.
Costs
MAi will tailor services to your specific needs for as long as you need them, to maximize efficiency and control expenses. MAi's services are available based on your bank's needs rather than charging the same fee to every bank regardless of each bank's specific needs.
Why Choose McCormack & Associates, inc. (MAi)
One MAi client stated: "I thought you might like to know that the BSA portion of our exam went very well.  Nothing found and no recommendations.  I was told that he did not dig very deep because our independent audit was so in depth there was no reason for him to do more than a quick review."
Another stated: "We truly appreciate your commitment to the development of best practices across our state while developing a larger group of professional bankers to support our industry.  Your work and the professional team you have assembled are highly respected by bankers and regulators alike."
MAi provides quality products and services to more than 100 banks across Oklahoma, Texas, and Kansas by a team of professionals that combine over two centuries of experience in the financial services industry.  We want to be your Compliance Partner and help you maintain good banking health! Call us for a diagnosis TODAY!