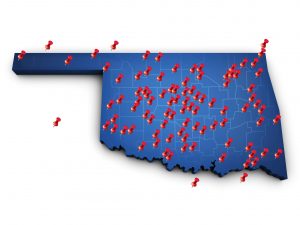 Helping Bankers Since 1985
Since 1985, McCormack & Associates has been about bankers helping bankers. We've continued that approach today, adding new services and training components to help our clients succeed.
This little house (900 Sq Ft) on Bob's property was built to be a mother-in-law house, but unfortunately she passed before it was finished. When Bob bought the property the house was rented to a young couple who were very good tenants. After their first child was born, they moved on and the house served several purposes. In 1985, Bob went into business for himself and converted the house into an office using a kitchen table and Compaq portable computer, weighing in at 26 lbs with a 9" screen. Desks and chairs came later. The little house served as a home base for about 10 years when an office in Duncan was leased. We have come a long way since 1985 and are now operating with up-to-date technology which allows us to deliver first class services at reasonable prices.
years of experience
---
Our expert team has more than 300 combined years of experience in banking.