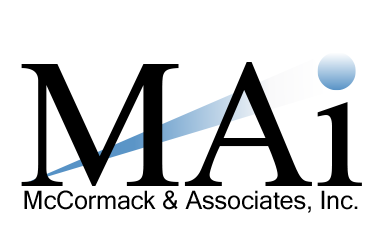 The McCormack Advantage:
Off-Site Audits, all 100% electronic.
Quality auditing and consulting services.
Cutting-edge technology.
Friendly, helpful and experienced staff.
Electronic examiner access to work files.
What we do.
McCormack and Associates, Inc., (MAi) is a management consulting firm founded in 1985 by Bob McCormack. MAI has grown to serve more than 100 banks in Oklahoma and surrounding states.
At MAi, we have a unique combination of expertise and consultation services that include internal control reviews, compliance audits, information technology audits, asset and liability management, planning, training, and more.
Often, our client banks do not have the time, staff, expertise, or systems to effectively adapt to the changing financial services environment. Our customized and solution-based services offer our clients access to many years of banking experience without hiring full-time staff.
Banking News Delivered to You.